RETAILERS…!
If you may be interested in any of our SilverForm products; please Contact Us.
How it works:
You advice which stone and size group you like to look at.
As each piece is unique, we send you a number of pieces from which you can choose the ones you would like to keep, and which to return.
We pay the postage to you and you the return to us.
How easy is that…?
No commitment…
No selling pressure…
No hurried decision making…
Wouldn't it be great if ALL stock could be viewed and selected this way…?
Printed signs as shown is supplied with the goods.
Swing tags, with product info, are also supplied with each piece purchased.
SilverForm
~ some info:
1> Australian Gemstones
are the stones we use, like; Rhodonite, Agate, Turquoise, Chrysoprase, Moss Agate and Boulder Opal.
2> Only Pure (99%) Silver is
used or Pure Silver which has been Hard Gold Plated.
(Our product is NOT copper based with just a flash plating of Silver or Gold.)
3> Each piece is unique and
each require a considerable amount of time to prepare and make.
4> Part of the manufacturing process of SilverForm has been to "passify" the Silver which help reduce the tarnishing process.
5> 100% Australian Made!
"Made in Australia…
by Australians…
for many Australians'
to enjoy!"





































Re Pendants above;
They can be worn showing either side, as shown in the two top rows. A nice option!
~
The complimentary chains are not included, but can be supplied separately.
~
The height of these X.Small pendants range from approximately 30 to 40 mm.
~
Larger sizes are also available, as shown below.
~
Smaller sizes, suitable as a charm or a child's pendant,
are supplied with jumpring style bails.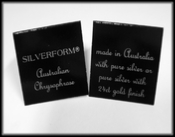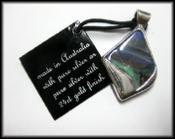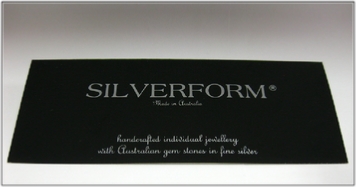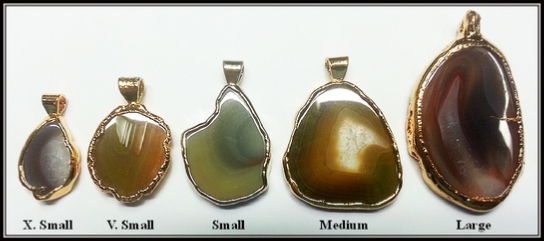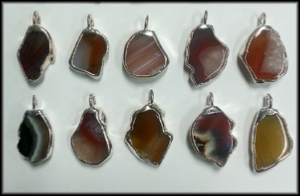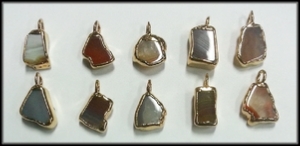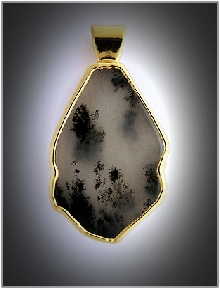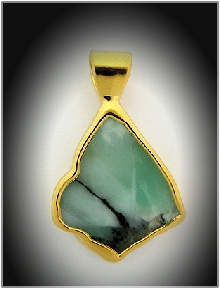 Contact Us