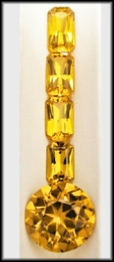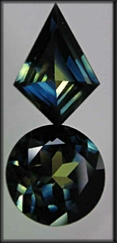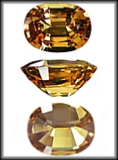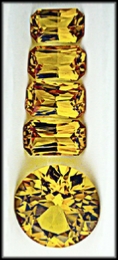 Stones are not shown in their actual size (see mm: Length x Width x Depth.
The colour may vary to some degree from the actual colour when physically viewed.











(Only Within Australia)
Not a member of the Australian Jewellery Trade,
but would like to look at the above Gemstones?
If so, then simply;
1> Contact your local Jewellery store or your personal Jeweller.
2> Give them Surfsands' phone number: (02) 9267 7756.
3> Quote our stock number(s) for the stone(s) you like, AND/OR
4> Provide details of: Shape, Colour and Size you are looking for.
5> They will then contact us for availability, options, prices etc..
6> Next they will inform you about what is available, prices etc..
7> If it all sounds OK to you; we deliver the stones to the store.
The store contact you and arrange a time for you to view them.
PLEASE NOTE;
If you are looking for something very specific,
but you can't see it anywhere on our website, even so;
It is quite possible that we may have it in our stock!
And quite often; if we haven't got the exact stone,
we have something that is at least similar.
On occasions, we can find in our stock something that's even nicer than what a customer originally had in mind…






| | | | | | | | | |
| --- | --- | --- | --- | --- | --- | --- | --- | --- |
| StkID | Itm | Gem | Org | Cut | Color | Carats | Long | Wide |
| | | Ruby | | | | | | |
| 15209 | 89 | RU | AF | CC | Re | 1.72 | 7.01 | 6.3O |
| 15378 | 32 | RU | AF | EC | Re | 1.77 | 6.99 | 5.56 |
| 15378 | 31 | RU | AF | EC | Re | 1.68 | 7.57 | 5.91 |
| 15378 | 33 | RU | AF | EC | Re | 1.54 | 6.68 | 5.27 |
| 15304 | 1 | RU | AF | HC | Re | 1.78 | 6.9O | 6.92 |
| 15433 | 8 | RU | AF | OC | Re | 1.84 | 8.39 | 6.39 |
| 10860 | 1 | RU | BU | OC | Re | 1.36 | 6.75 | 6.39 |
| 27405 | 3 | RU | MO | DC | Re | 1.04 | 8.24 | 4.7O |
| 27294 | 7 | RU | MO | EC | Re | 2.64 | 9.13 | 6.45 |
| 27481 | 1 | RU | MO | OC | Re | 1.08 | 6.9O | 4.61 |
| 27631 | 6 | RU | MO | OC | Re | 1.03 | 5.84 | 5.02 |
| 31434 | 1 | RU | MO | OC | Re | 3.01 | 8.42 | 7.41 |
| 15378 | 5 | RU | TH | EC | Re | 2.14 | 8.04 | 5.58 |
| 11578 | 1 | RU | TH | OC | Re | 1.26 | 7.76 | 5.OO |
| 10932 | 0 | RU | TH | OC | Re | 2.46 | 9.48 | 3.94 |
| | | Sapphire | Australian | | | | | |
| 10915 | 0 | SA | AU | CC | Ye | 20.83 | 16.5 | 13.28 |
| 10975 | 1 | SA | AU | CC | Be | 3.55 | 9.64 | 7.78 |
| 10978 | 1 | SA | AU | CC | Gn | 7.02 | 13.74 | 10.18 |
| 11987 | 1 | SA | AU | CC | GnYe | 11.47 | 15.88 | 10.83 |
| 10983 | 1 | SA | AU | CC | GnYe | 5.55 | 11.66 | 10.12 |
| 11045 | 3 | SA | AU | CC | Pa | 3.24 | 8.56 | 7.35 |
| 11752 | 3 | SA | AU | EC | Ye | 2.51 | 9.OO | 6.7O |
| 11045 | 2 | SA | AU | EC | YeGn | 3.02 | 9.49 | 6.34 |
| 11995 | 0 | SA | AU | EC | Be | 1.93 | 8.01 | 5.93 |
| 11419 | 2 | SA | AU | EC | YeGn | 2.68 | 9.97 | 6.03 |
| 11474 | 2 | SA | AU | EC | YeGn | 2.43 | 8.11 | 6.27 |
| 12054 | 0 | SA | AU | EC | Be | 1.63 | 7.98 | 5.47 |
| 10913 | 1 | SA | AU | MC | BeGn | 9.34 | 20.99 | 9.94 |
| 10979 | 1 | SA | AU | OC | GnYe | 5.37 | 12.05 | 8.95 |
| 10980 | 1 | SA | AU | OC | GnYe | 6.82 | 12.01 | 10.19 |
| 10982 | 1 | SA | AU | OC | GnYe | 4.53 | 12.32 | 9.32 |
| 10984 | 1 | SA | AU | OC | Gn | 14.55 | 17.26 | 13.29 |
| 11333 | 0 | SA | AU | OC | Be | 10.2 | 16.03 | 11.17 |
| 11486 | 1 | SA | AU | OC | Ye | 4.5O | 13.01 | 9.36 |
| 11990 | 1 | SA | AU | OC | Ye | 4.35 | 10.86 | 9.11 |
| 11754 | 1 | SA | AU | OC | Gn | 2.28 | 9.69 | 7.02 |
| 10950 | 1 | SA | AU | OC | Ye | 19.67 | 17.66 | 13.43 |
| 30672 | 5 | SA | AU | OC | YeGn | 6.15 | 13.56 | 9.35 |
| 12901 | 2 | SA | AU | OC | Be | 2.17 | 8.69 | 5.83 |
| 12901 | 1 | SA | AU | OC | Be | 1.95 | 7.86 | 6.02 |
| 11344 | 1 | SA | AU | RC | Be | 6.89 | 11.03 | 10.94 |
| 12144 | 0 | SA | AU | RC | Ye | 13.69 | 14.62 | 14.51 |
| 10986 | 1 | SA | AU | RC | GnBe | 9.44 | 12.88 | 13.16 |
| 30661 | 14 | SA | AU | RC | Be | 3.12 | 8.33 | 8.39 |
| 12094 | 0 | SA | AU | RC | BeGn | 5.63 | 11.16 | 11.08 |
| 11840 | 0 | SA | AU | RC | Be | 3.96 | 10.24 | 10.17 |
| | | | Other | | | | | |
| 31716 | 3 | SA | MA | CC | Pi | 4.2O | 9.62 | 9.63 |
| 31792 | 1 | SA | MA | EC | Pi | 2.11 | 7.9O | 6.72 |
| 11667 | 1 | SA | SR | CC | Ye | 11.49 | 14.17 | 11.3 |
| 12188 | 0 | SA | SR | CC | Pi | 4.52 | 9.2O | 9.15 |
| 30227 | 3 | SA | SR | CC | Be | 2.16 | 7.74 | 6.88 |
| 12343 | 0 | SA | SR | CC | Be | 8.24 | 11.16 | 8.79 |
| 30672 | 3 | SA | SR | CC | Pi | 4.19 | 11.05 | 9.15 |
| 31047 | 3 | SA | SR | EC | Be | 1.68 | 8.24 | 6.2O |
| 31405 | 2 | SA | SR | EC | | 1.9O | 8.78 | 6.02 |
| 10921 | 2 | SA | SR | OC | Be | 4.85 | 10.6 | 8.11 |
| 27482 | 14 | SA | SR | OC | Be | 3.07 | 8.5O | 6.96 |
| 30672 | 4 | SA | SR | OC | Pi | 4.57 | 12.64 | 9.18 |
| 31813 | 8 | SA | SR | OC | Pi | 2.82 | 9.45 | 7.24 |
| 47004 | 1 | SA | SR | OC | YeOr | 3.33 | 9.92 | 8.45 |
| 47007 | 1 | SA | SR | OC | Be | 1.61 | 7.33 | 5.71 |
| 47012 | 30 | SA | SR | OC | Ye | 4.77 | 10.85 | 8.68 |
| 47012 | 34 | SA | SR | RC | Ye | 2.03 | 7.45 | 7.42 |
| 31758 | 1 | SA | UN | CC | Ye | 7.18 | 12.5 | 9.24 |
| 31040 | 3 | SA | UN | LC | Ye | 2.36 | 7.6O | 7.46 |